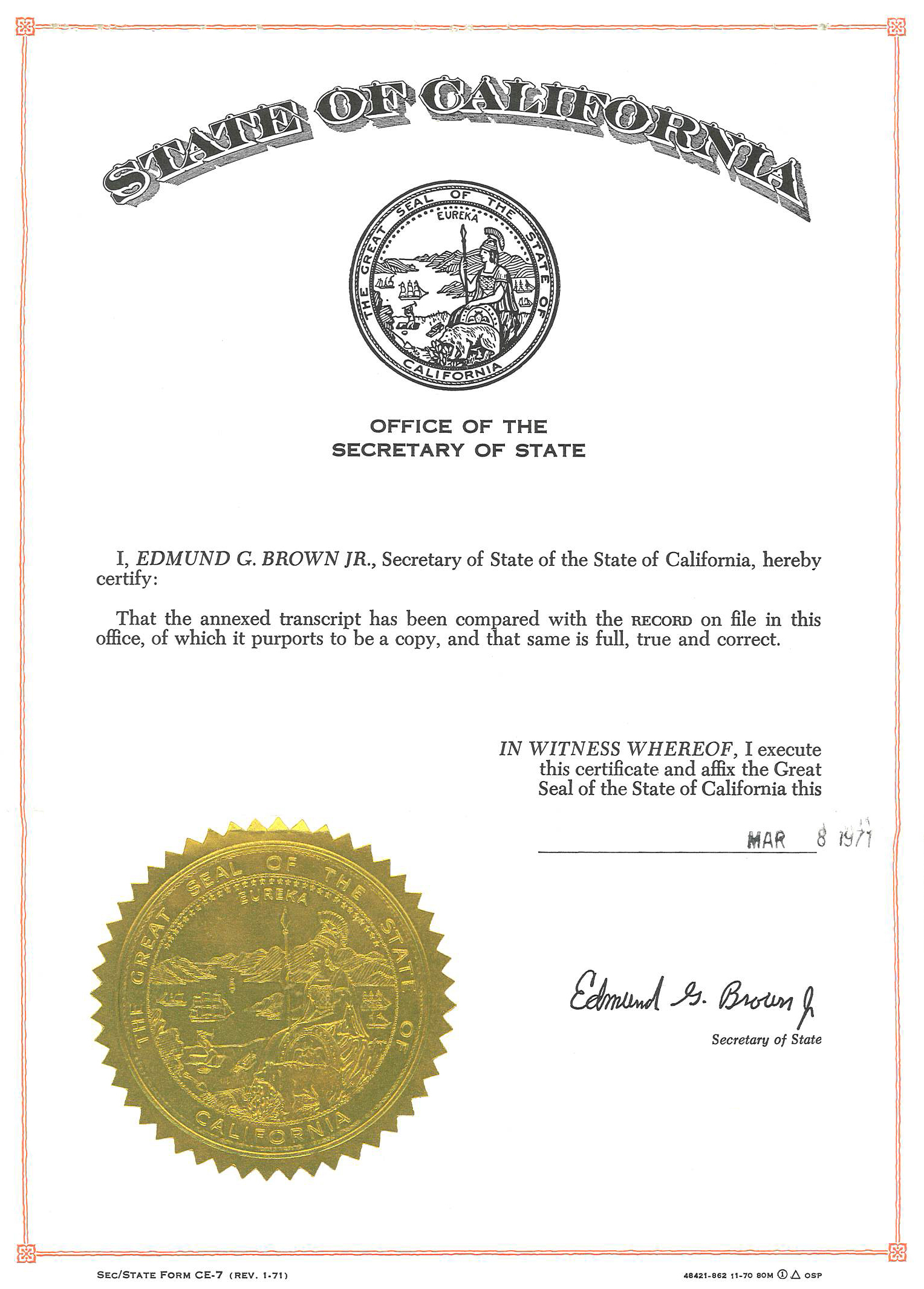 1971
Feeger-Lucas-Wolfe, Inc.
March 8, 1971 - Paul Feeger, Edmund Lucas, & Barry Wolfe file articles of incorporation with the State of California to form a new company.
The original articles state that the primary purpose of the newly formed corporation is:
To engage in the representation of manufacturers of electrical products and related items.
1972
A First Look
FLW adopts first graphical logo. A post modern representation indicative of the time, this eye-catching logo displaying the moniker, "FLW Incorporated" would be found on corporate literature for the next 10 years.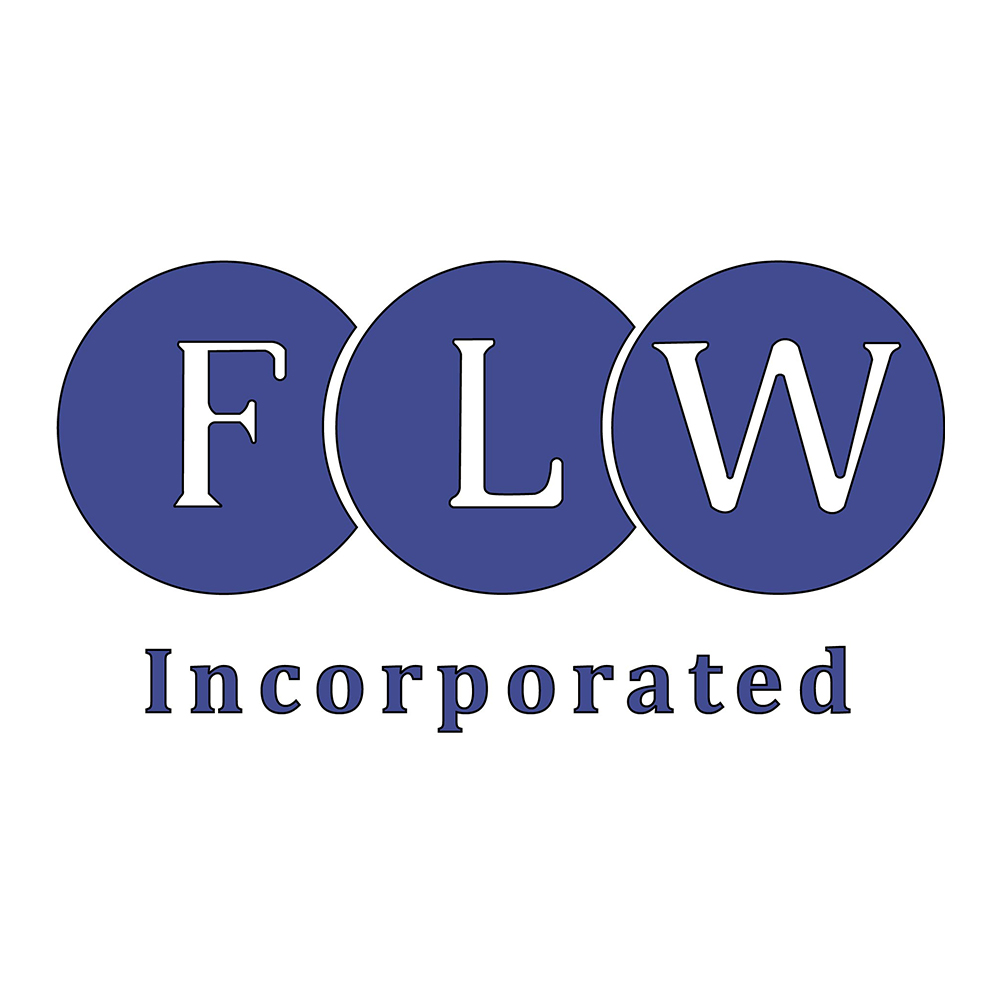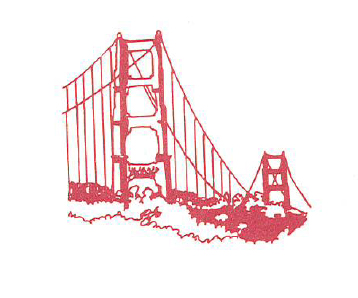 FLW of Northern California Logo
1979
Branching Out
Seeing an opportunity to capture the electronics manufacturing and instrumentation markets in the Bay Area, FLW of Northern California, based in Fremont, CA is formed.
The move expands FLW sales operations to include both Southern and Northern California.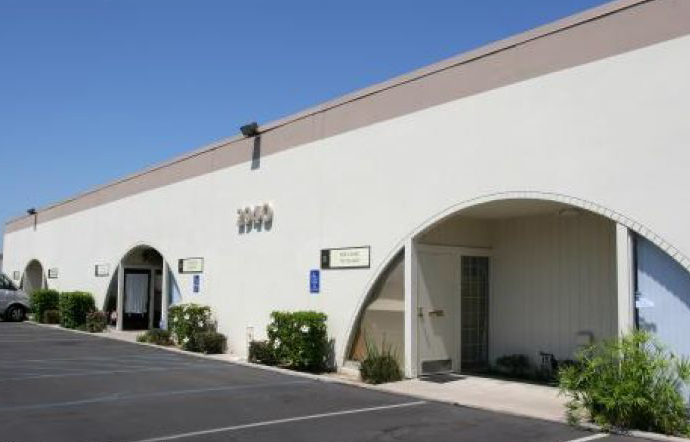 Grace Lane
1980-1989
Growth Through Acquisition
Having now moved from Los Angeles to Orange County and settled into it's new Costa Mesa headquarters, FLW takes on the decade of the 80's with a flurry of activity.
With product offering and sales territory expansion in mind, FLW sees opportunities to strengthen it's footing in California as well as pivot into other markets. Acquisitions of companies such as American Analog, Decker Instruments, RDX & Thomas J. Campbell all help to contribute to FLW's product portfolio.
This decade also sees FLW open offices in other regions of the country including FLW Chicago, FLW Southeast & FLW of Pennsylvania.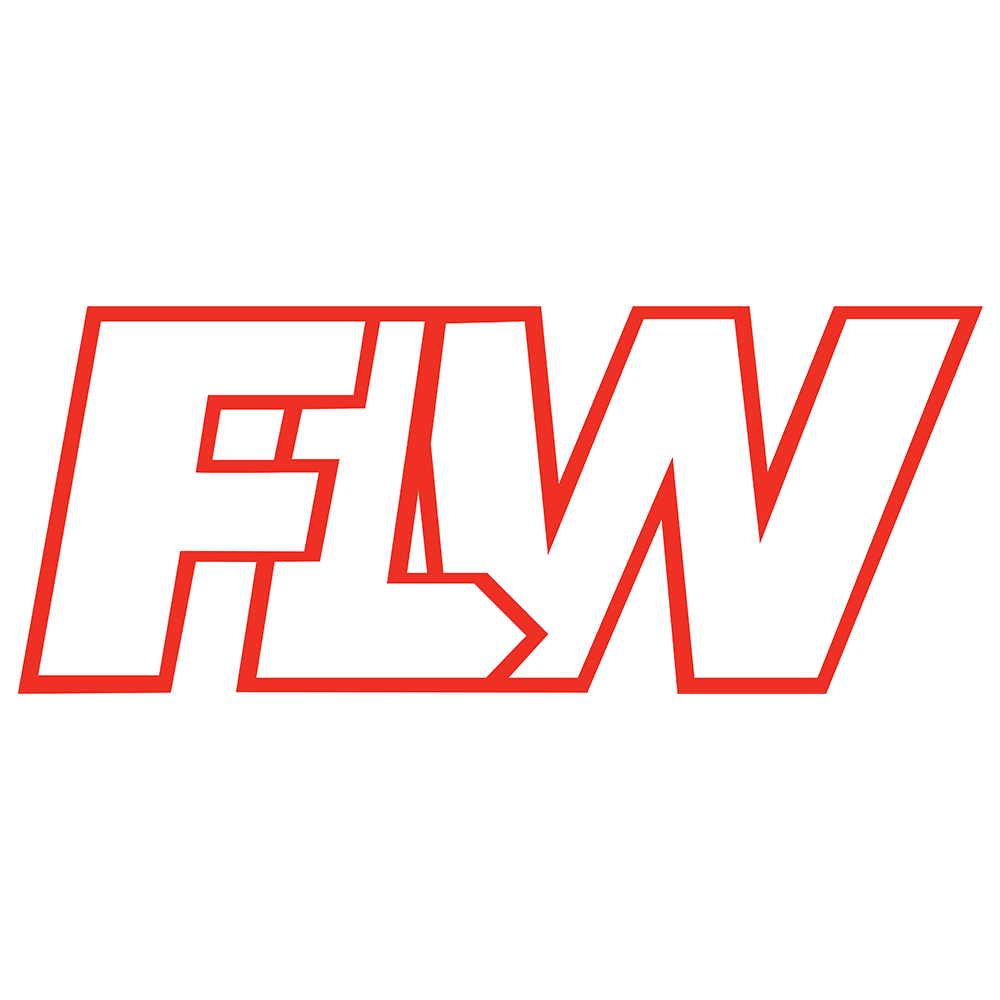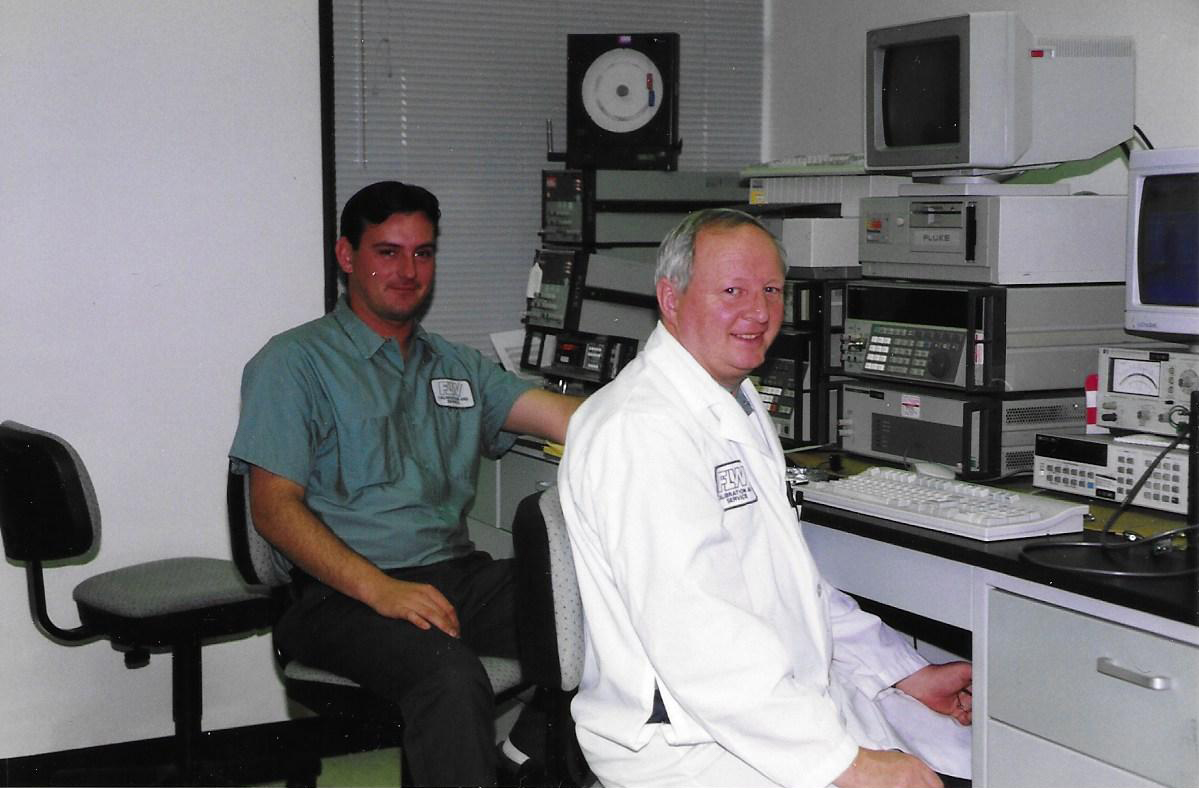 Larry Tucker & Andrew Grochulski
1991-1994
Service & Calibration
FLW seizes an opportunity to move into the instrumentation calibration arena with the acquisition of Pacific Scientific/Tech Science.
This acquisition coupled with a partnership with Fluke Instruments as their authorized service center with labs in Costa Mesa, CA & Fremont, CA launches FLW into the world of instrument calibration.
1991
More Room
With the newly formed FLW Service Corporation and accompanying technical personnel & equipment, the need was presented to move to a larger facility.
FLW pulls stakes and moves just a few short miles from it's previous location; remaining in Costa Mesa, CA.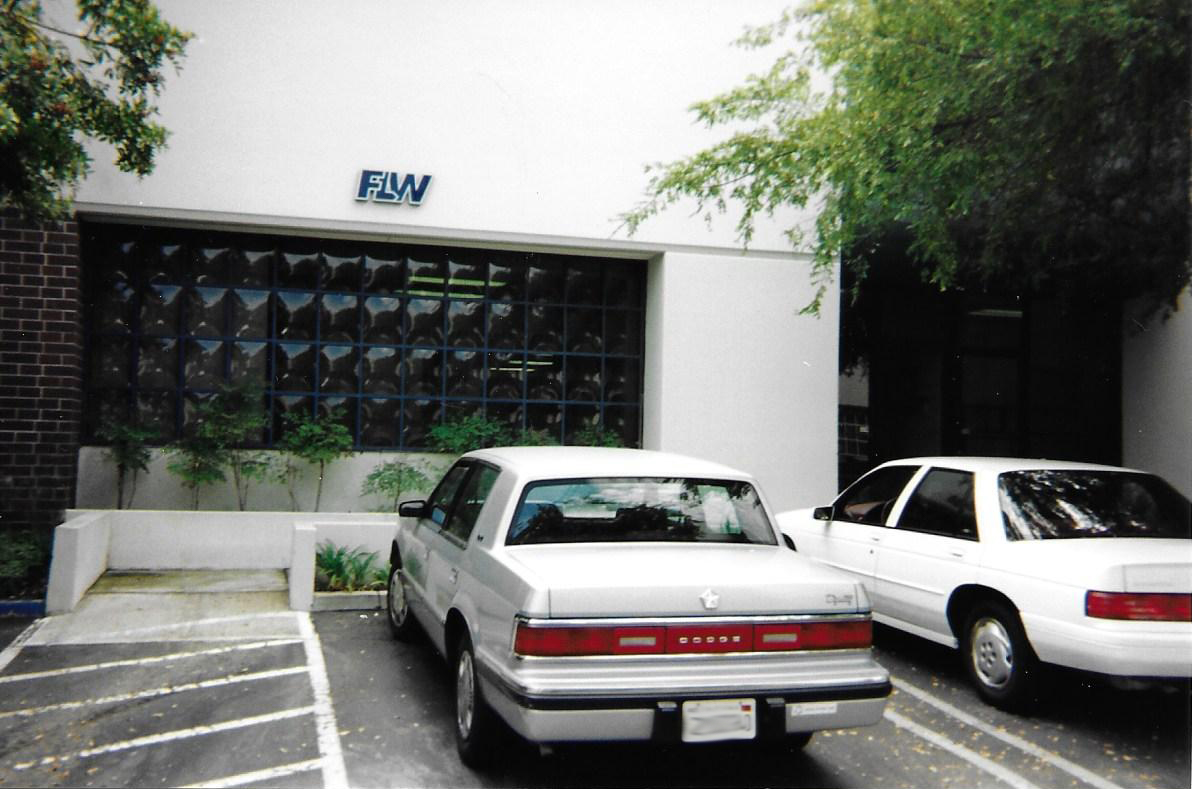 Cadillac Avenue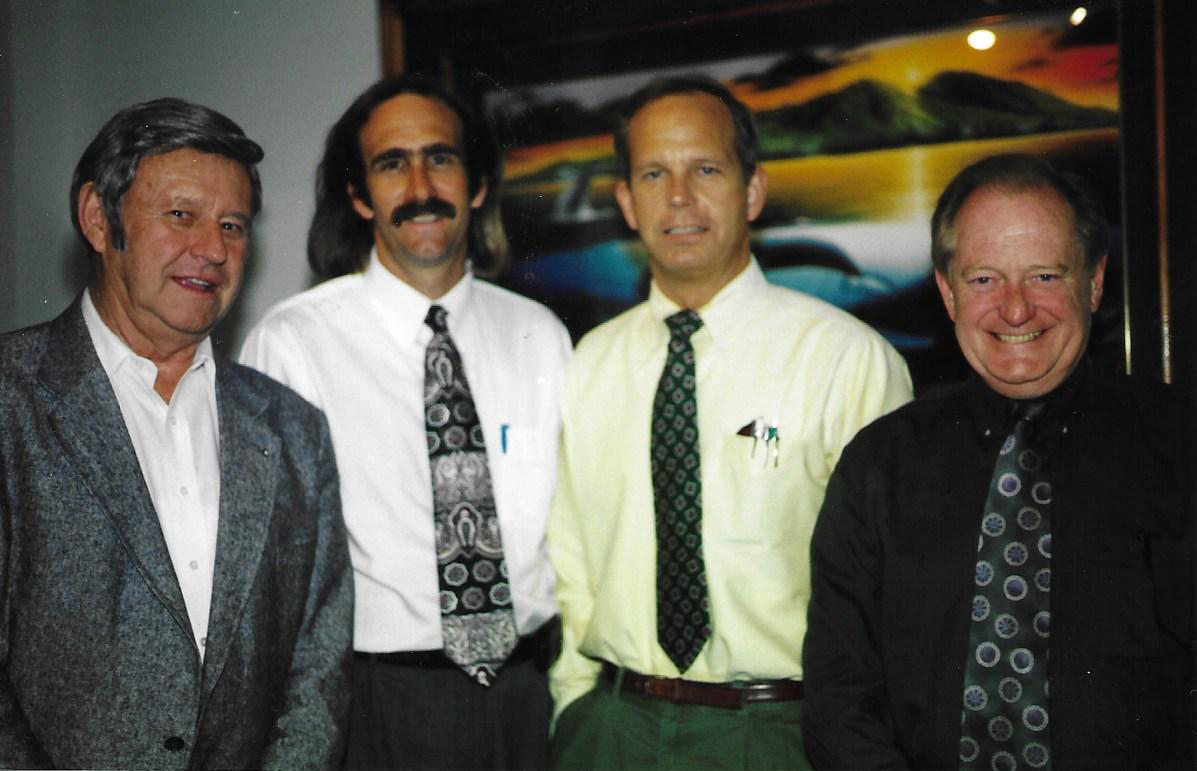 FLW Outside Salesmen - J. Paul Field, David Horacek, Warren Davis, Bob Morris
1993-1995
Continued Growth
FLW's foothold in the instrumentation and control sales markets in California continues to expand with the addition of RC Hoffman, Yardley Instruments & Fluid Tech Sales.
FLW now boasts an outside sales staff covering the entire state of California with offices in Northern California and Southern California.
---
FLW Online
During it's twenty-fifth year as a company, FLW launches it's first website - www.flw.com.
FLW's website would continue to develop throughout the close of the decade and beyond. The foresight to develop an early web presence with the ability to purchase product online would contribute to FLW's sales growth and further drive business.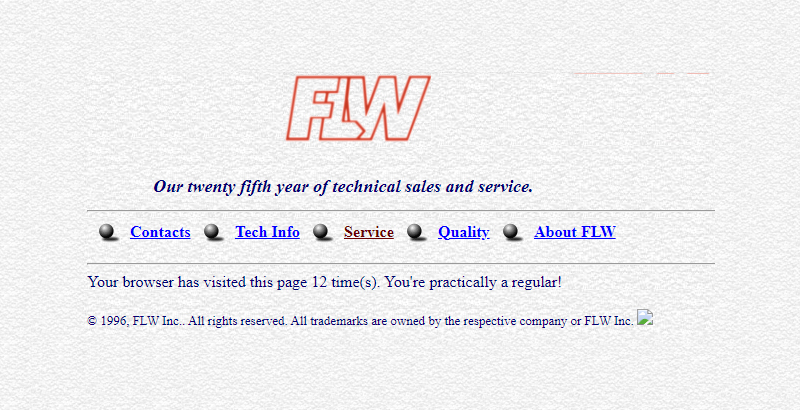 ---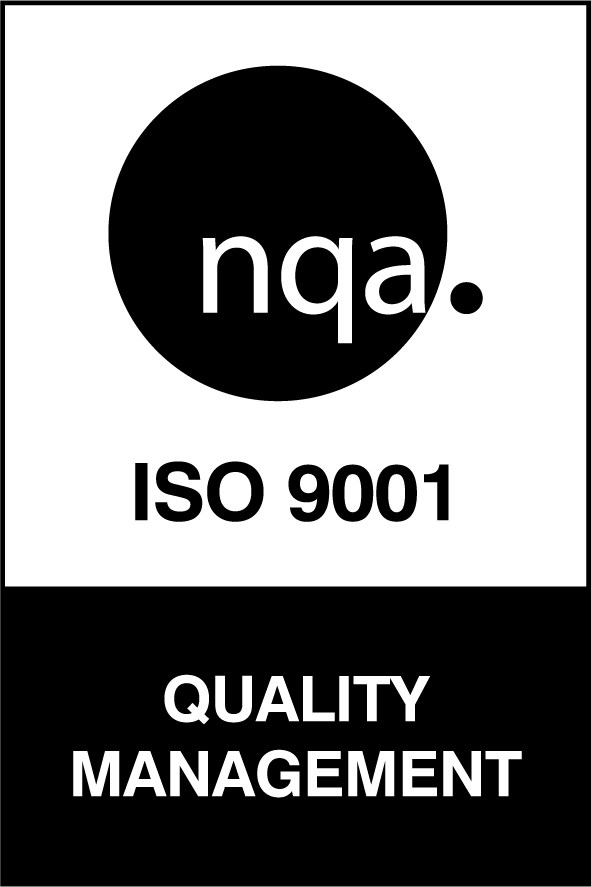 ISO 9000 Certification
1996 also saw FLW receive ISO 9000 certification, a standard to which it has maintained continuous certification to this day.
2003
Rocky Mountain Expansion
FLW further expands its territory with the acquisition of Denver based sales firm, Process Specialties, Inc. (PSI).
With offices in Denver, CO and Salt Lake City, UT, this partnership moves FLW into the Rocky Mountain region with a territory stretching from Montana to New Mexico, servicing primarily the oil refining industry.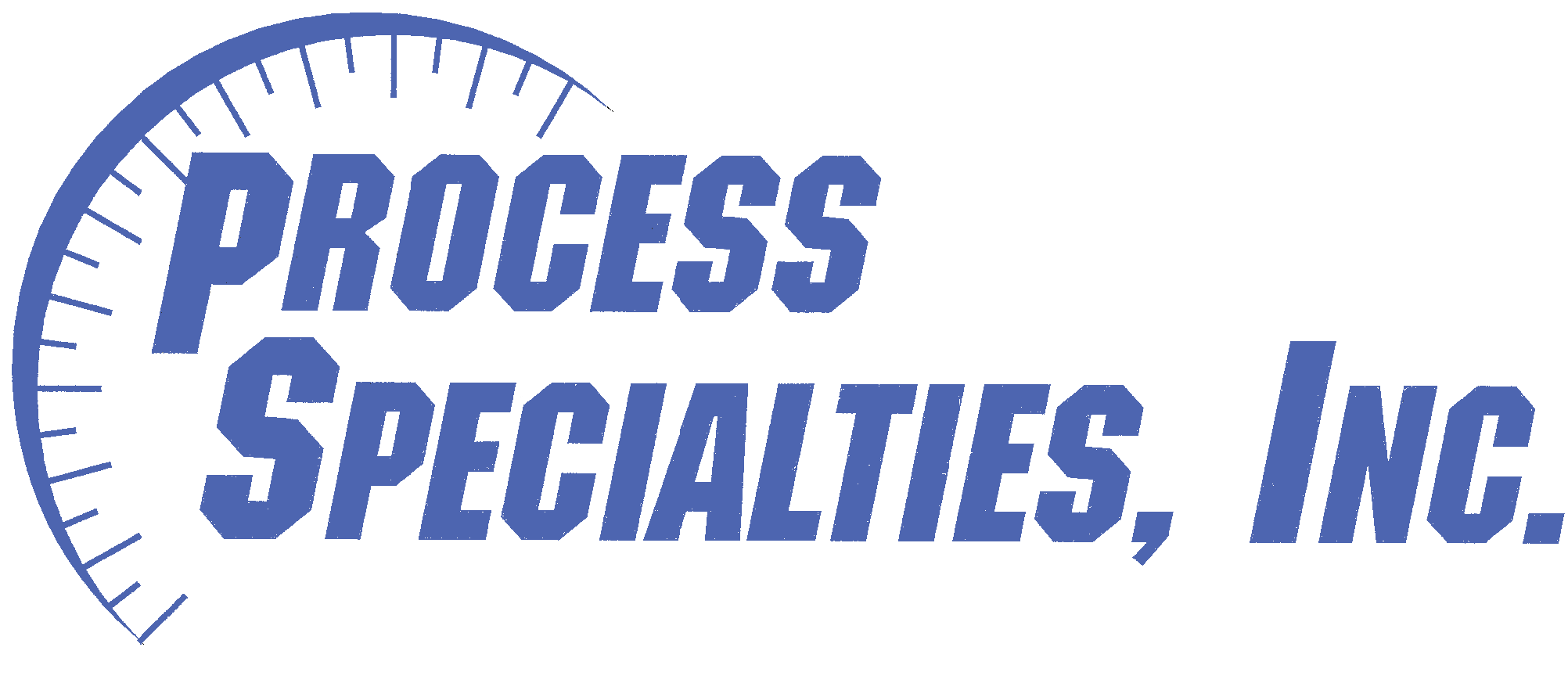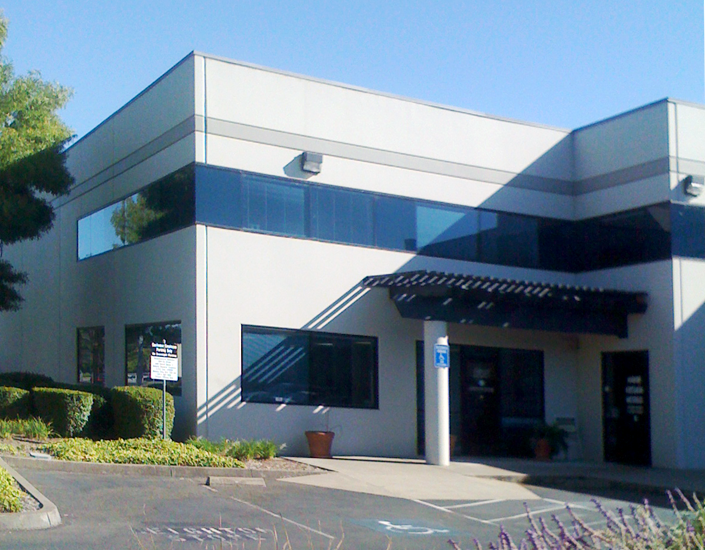 Novato Facility
2004
NorCal Opportunity
FLW acquires long-standing Northern California sales firm, Leighton Stone Corporation, based in Novato, CA. With this move comes additional sales personnel, new distribution product lines and a stocking warehouse facility.
Now with two offices in the Bay Area, the decision is made in 2004 to consolidate and move all NorCal operations to the Novato office and close the Fremont, CA office and calibration laboratory.
2008
Leadership Transition
May 2008 saw the unexpected passing of FLW's long-time president, Paul Peek.
Although ownership remained within the Peek family, his passing saw the beginning of a new era in FLW leadership.
The solid foundation built by Mr. Peek positioned FLW to grow and expand upon his vision as a leader in the market of physical test, measurement & control.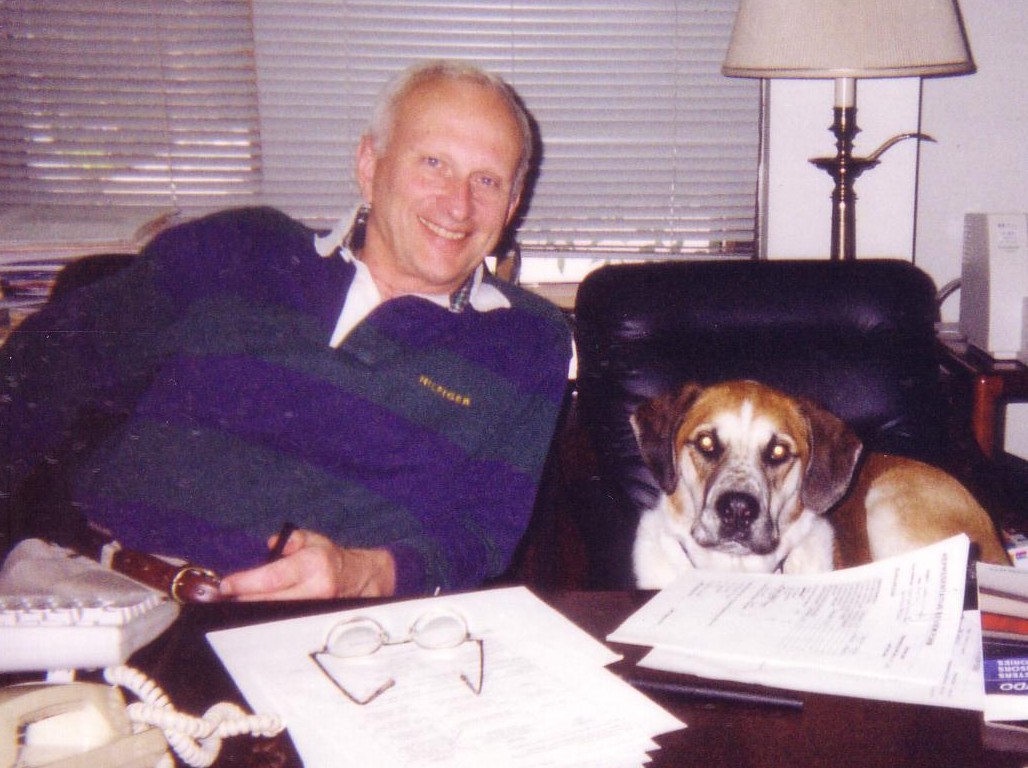 Paul R. Peek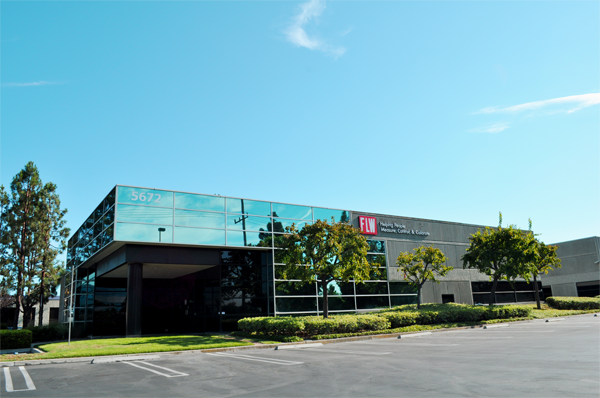 Huntington Beach, CA Facility
2009
A New Home
FLW continues to expand in both it's sales capacity and it's building facilities. The move to the new Huntington Beach headquarters brings 12000 square feet of much needed office, lab and warehouse space as well as a beautiful ocean breeze.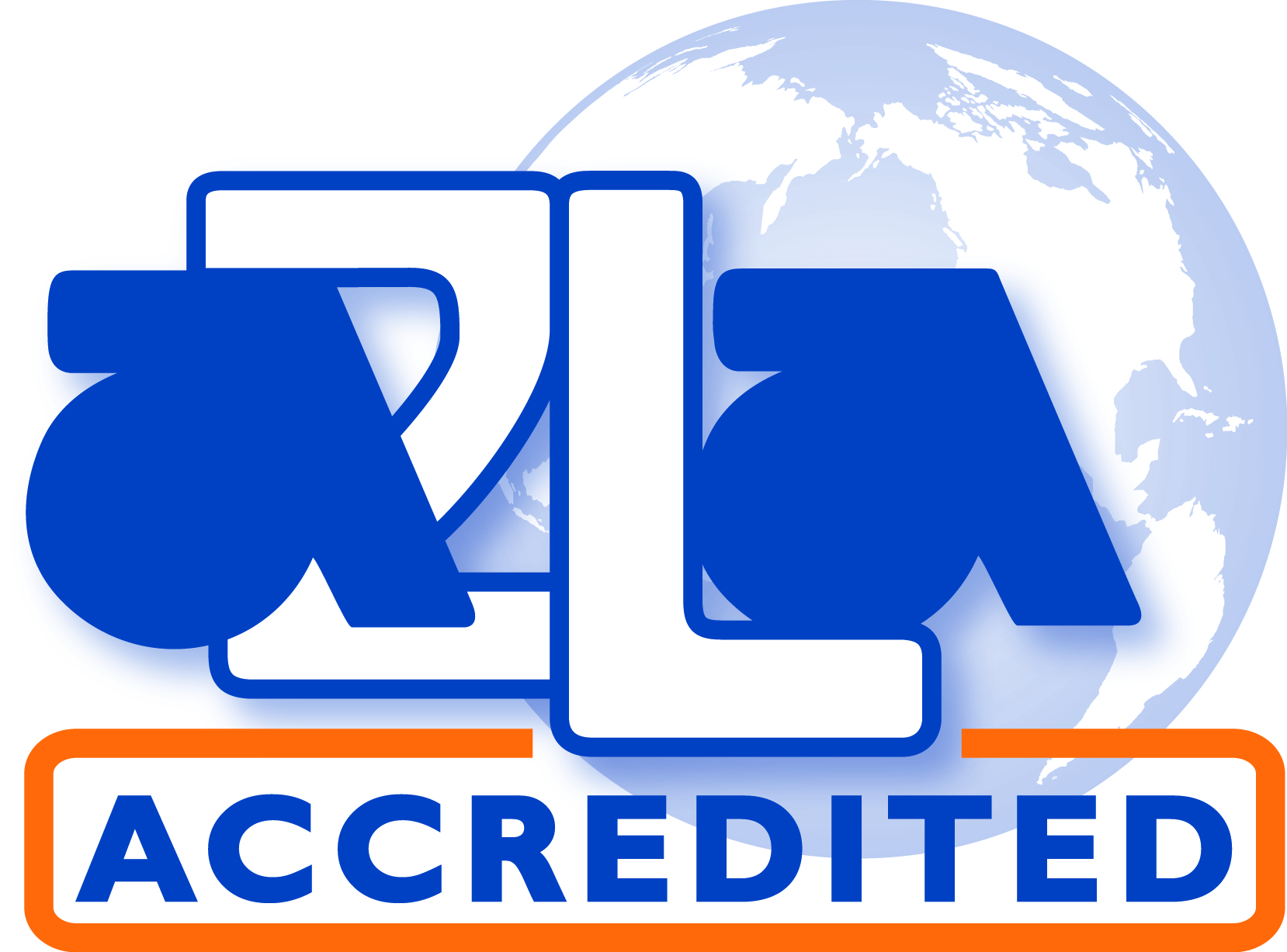 A2LA Certificate 3449.01
2013
Accredited Calibration
FLW Service Corporation begins offering ISO 17025 accredited calibration.
Accredited disciplines include DC/low RF, pressure, temperature & relative humidity.
2016
New Business Venture
FLW further expands its portfolio and ventures into engineered custom and standard pressure systems.
With the venture comes the need for even more room for systems assembly. FLW moves systems operations to 5000 square foot space adjacent to Bolsa address.
This facility is also used for FLW's Haskel pump, booster & amplifier repair services.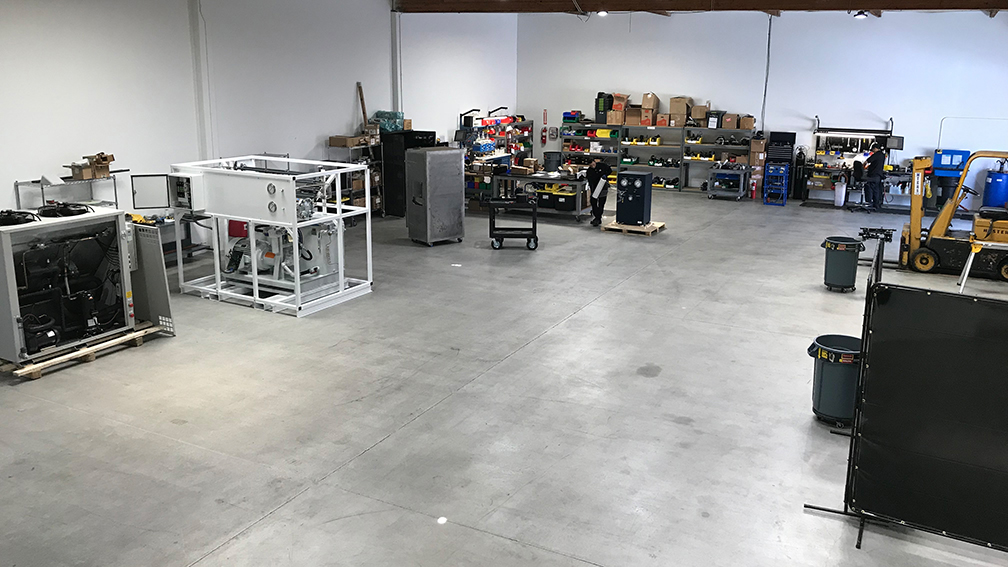 Systems Facility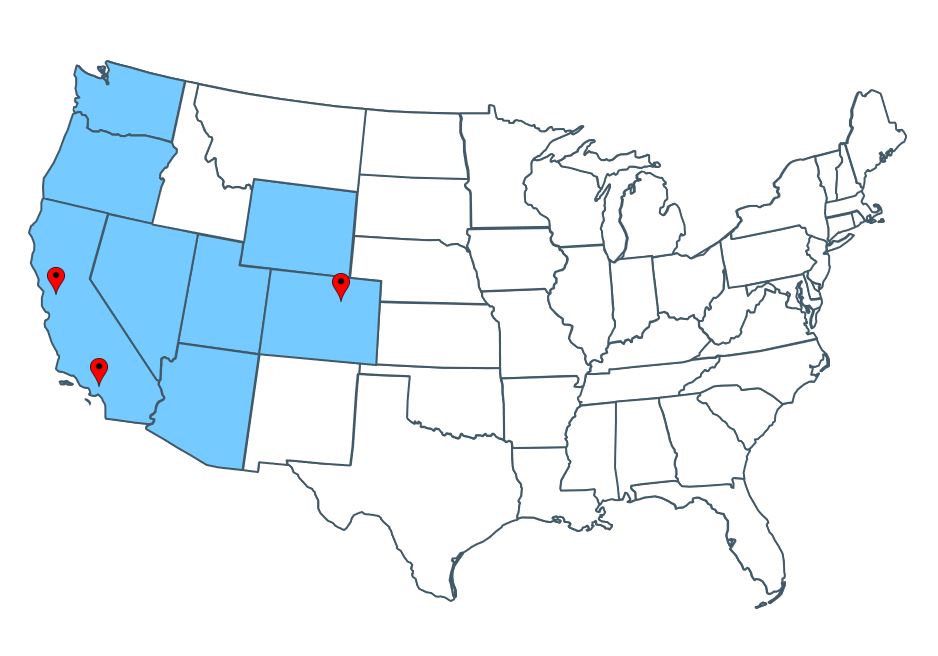 2017
PNW
Next stop for FLW is the Pacific Northwest with the acquisition of Seattle based sales firm, Tower Equipment.
This move now positions FLW to provide sales coverage to the entire west coast of the United States and as far east as Colorado.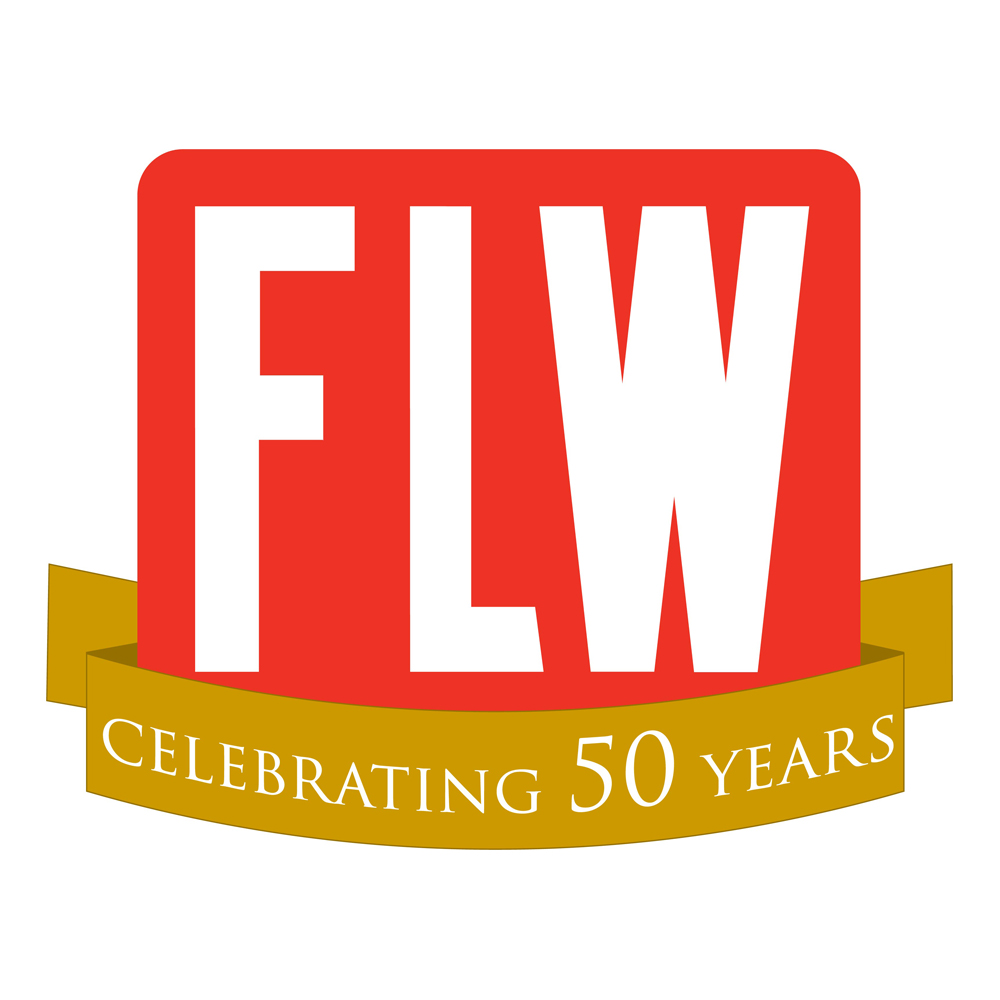 2021
Celebrating 50 Years
March 8, 2021 - FLW celebrates it's golden anniversary.
FLW has seen much since it's beginning in a small office in North Hollywood, CA. It has grown into a distributor of industrial measurement instrument & control, a manufacturer's representative, a service and calibration laboratory, & an engineered pressure systems facility with over 60 employees and 3 offices.
Join us in celebrating as we continue, "Helping People Measure, Control & Calibrate".